Load Cell Junction Boxes
Our comprehensive range of load cell junction boxes offers you a quality assured, cost effective and purpose designed solution for the connection of several load cells into a single amplifier, transmitter, indicator or controller.
You can be assured of rugged build quality, reliability and ease of use.
3 further options are available:​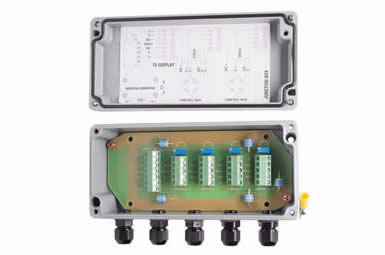 Conventional Junction Boxes
4 or 8 load cell versions
ABS, Aluminium, Stainless Steel
IP66
Trimming potentiometer options
ATEX approved options
Options with built-in lightning surge arrestors
Digital load cell option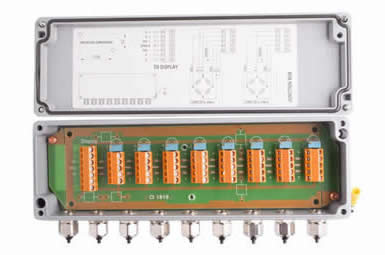 ATEX Approved Junction Boxes
Aluminium construction
4-cell or 8-cell versions
Approved for all zones (0, 1, 2, 20, 21, 22)
Trimming potentiometers as standard
IP66 protection
Stainless steel versions available on request
5 year warranty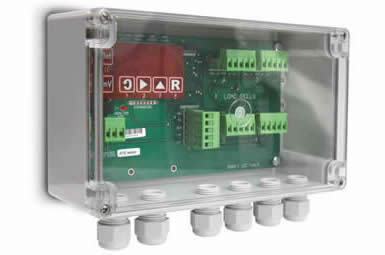 Intelligent Junction Box
Real-time monitoring of load cells
Alarm signal
ABS, Stainless Steel or Die Cast enclosure; IP65
Simple to program; LED display
Transparent cover
Ideal for batching systems
To create a complete weighing system, Thames Side also offers an extensive range of amplifers and weight transmitters, weight indicators, weight controllers, connection cable, load cells and complete weighing assemblies; this ensures that optimum performance is achieved in all weighing applications.
Please Contact Us if you require more information about our range of rugged, reliable junction boxes.