The high speed weighing indicators / transmitters XT1000 and XT2000 have been awarded approval according to OIML R76 and EN 45501:2015 (as a Non-Automatic Weighing Instrument). This allows them to be used in industrial scales and systems used within legal for trade processes.
The XT1000 and XT2000 offer an industry-leading data capture rate of 2400 measurements/second from the load cell(s) and extremely high accuracy of processing. RS232 and RS485 (with MODBUS) communications are standard on all versions, with options of analogue output (0-20mA, 4-20mA, 0-10V with galvanic isolation) or instead Profibus DP-V0, Profinet I/O Realtime (Class A) or Ethernet/IP protocols. The relevant PLC configuration files are provided to be able to interface quickly with all major brands of PLC systems.
A built-in check-weigher function is available as standard on all versions, which now provides check-weigher manufacturers with an OIML and EN 45501:2015 approved solution that requires the minimum of set up.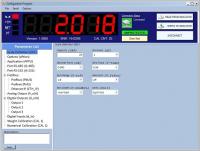 The free Windows software program "XT1K-2K-PC" is available, which will connect to the XT1000 or XT2000 via the RS232 or RS485 port. This enables the user to upload and download the parameter configurations (giving a huge saving in time for OEM companies), enables remote calibration and configuration analysis/troubleshooting (either by the customer or a local system integrator company).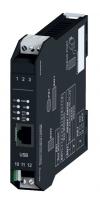 If the end user permits, the use of TeamViewer software allows a local system integrator to access the XT1000 or XT2000 settings via the user's PC while it's connected to the indicator. Instead, use of the XT-ETHERNET-IP adapter allows for the XT1000 or XT2000 to be connected to an internet network via a router. This setup makes it possible to use a remote PC, connected to the internet via another network, to configure and troubleshoot the XT1000 or XT2000 without the need to visit the site of installation.
More information is available on the XT1000 or XT2000 product pages.